---
---
ST. EDWARD'S UNIVERISTY SENIOR GRAPHIC DESIGN EXHIBIT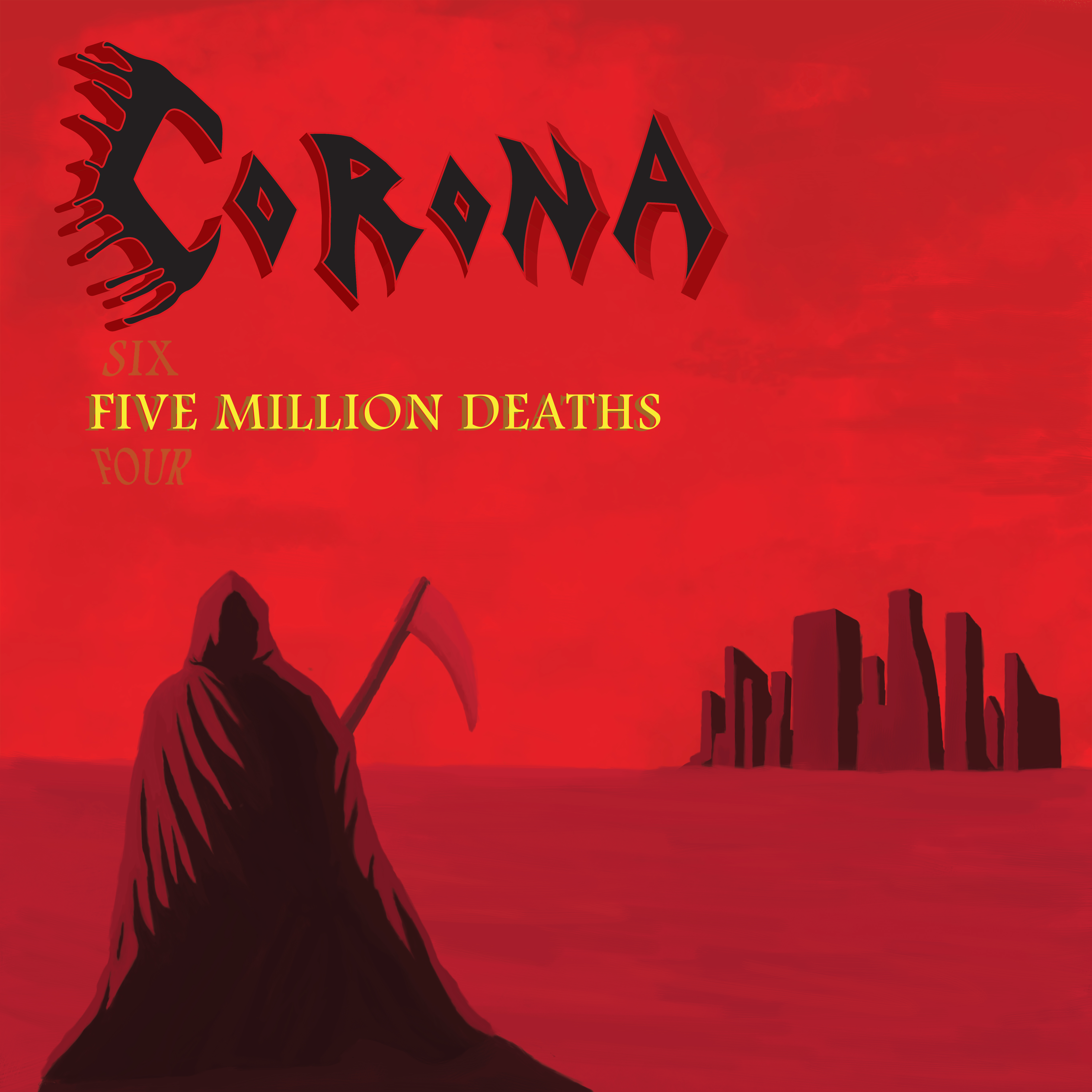 CORONA
Influenced by my love of heavy metal music and album art, Corona aims to reflect the Covid-19 pandemic in the form of a fictional band's album release.
What if the Coronavirus pandemic was an album? What genre would it belong to? What kind of artwork would it have? What would be its name?
The answering of these questions molded the project into what it is today. An album cover that depicts a metaphor for the pandemic, Death traveling from city to city to collect the souls of the lives lost to Covid-19. The aura of the album's front and back covers and the logo of the band were directly inspired by the visual style of covers like Metallica's
Master of Puppets
and Death's
The Sound of Perseverance
. The idea of representing death as a walking being in a dystopian landscape was inspired by paintings by Polish artist Zdzisław Beksiński, that often depict humanesque creatures roaming in nightmarish and decaying worlds.
Corona also includes a CD sized book which, despite not being accompanied by real music, includes lyrics to the fictional songs of the album.
---
About the Designer
My name is Juan Gonzalez and I am a graphic designer based in Austin, Tx. I first became interested in art and design as a child. I expressed this interest by drawing and obsessively looking at movie posters and album covers. Not much has changed since then, because today I still do those things.
My work revolves around cover, poster, logo, and book design. I enjoy implementing a variety of different styles to my design, and making each of my works feel different. I strive to be everchanging and open to try different things, whether it's with typography, graphics, mark-making, or layout.
juangonzalez.design
---