---
---
ST. EDWARD'S UNIVERISTY SENIOR GRAPHIC DESIGN EXHIBIT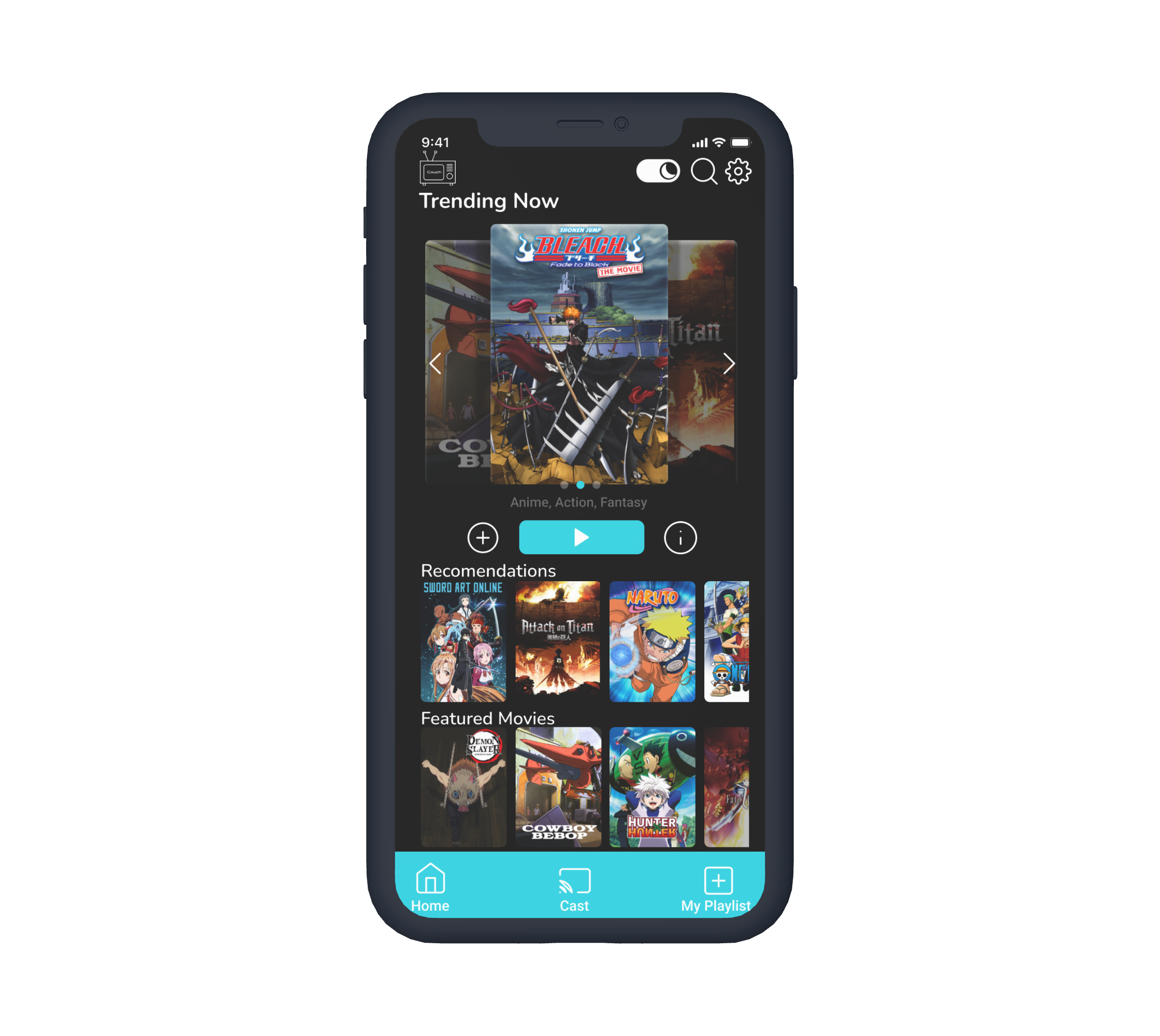 CouchTV
My work is based on my vision and possibilities of improving and solving the users' problems by creating a solution and giving them a wonderful experience. I am motivated by the interaction experience of humans with technology, where human needs are the center of the design. I am passionate about listening, empathizing with users, knowing their problems, what frustrates, motivates them, and what they are trying to accomplish. It all comes up in human-centered design.
Creating CouchTV helps me explore my creative problem-solving skills and listen more to users' needs rather than simply designing. Using the Design Thinking Method, I started to define the user's problems by listening and empathizing with the users. From that, I began to ideate and created possible solutions. Using a tool called Figma, I started to design & develop a prototype to visualize what the mobile application would look like. It also helps me create a clickable prototype to conduct usability testing to make sure it is usable and easy to use for the user to enjoy. Inspired by different apps like Netflix, Skype, Airbnb, and other apps designed for particular human needs. CouchTV will elevate their watching marathon experience by allowing users to create and customize their playlist and give them the freedom to enjoy watching their favorite anime without even touching the remote/phone choosing which anime to play next.
My project focuses on the experience of the end-users. Where possible, interaction, design, and technology meet by creating a fantastic, tailored experience for them.
---
About the Designer
Knowell Sagum is a UX/UI, Graphic Designer. He is passionate about creating usable digital products. His work is set apart by incorporating his love of multi-media arts such as digital arts, motion graphics, and other forms of visual arts.
His process in designing focuses on creating a wonderful user-experience, exploring possibilities for innovations & promotes interaction. By utilizing user research, problem solving skills, creating storyboards, user-flows, wireframes, clickable prototypes & conducting usability testing.
In his free time he enjoys outdoor activities such as fishing, kayaking and biking.
knowellsagum.com
---